Ready to experience LEGO Serious Play from a Certified Facilitator?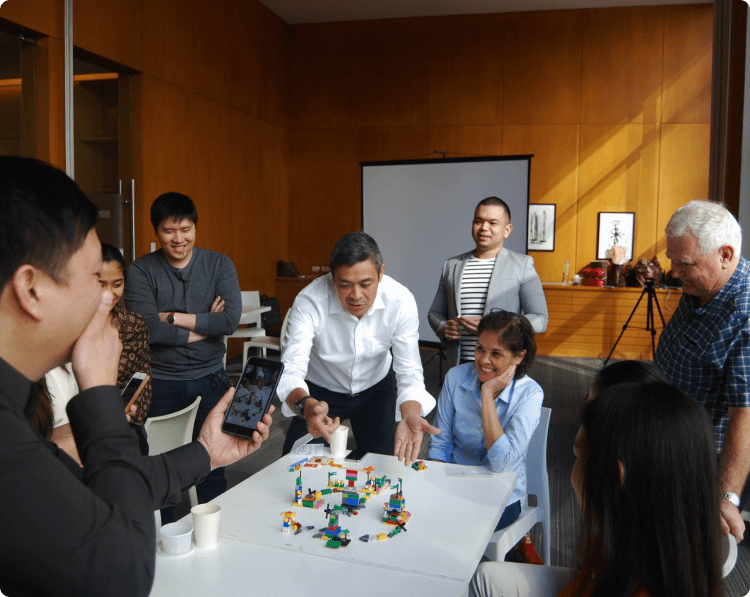 There are no limits to learning the fun way. If you want to consult with me about conducting and implementing LEGO Serious Play? Want to see how you can supplement your company and employees' growth the fun way?
If you want me to do the LEGO Serious Play Workshop for your organization, here's how the process goes:
1. We set a meeting about who you are, what you do, how you do it and why. This is so I become familiar on how to package the Workshop for you and your participants.
2. We establish where you want to be. You are on point A, where is point B? How can The LEGO Serious Play Workshop take you there?
3. I customize The LEGO Serious Play Workshop to suit your needs.
4. We agree on a rate (I'm paid per hour but the rate depends on the scope and difficulty of work)
5. I personally facilitate The LEGO Serious Play Workshop and see it to completion.
6. Sit back, relax, see your organization change and grow to be more innovative and launch products and services successfully.