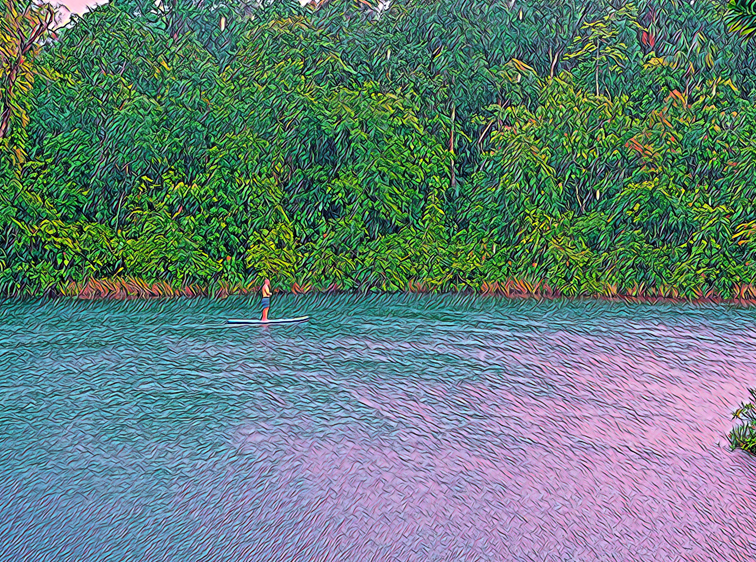 So many people have come and gone in SEO Hacker in the years that I have been leading the company. I'm ashamed to admit that most of the people who leave do not leave on good terms (or in good faith) at least on the part where they tell us the true reason WHY they are leaving. But I believe that is actually the common practice especially here in the Philippines – which is a sad reality.
Recently, I have come across a puzzling situation where a person who resigned from our team said that the reason for resigning is certainly to take up higher studies in school and to pursue teaching. This person also mentioned that they wanted to take a break from the specific job position that he/she held in our team. We believed this in good faith.
Sadly almost immediately after this has been reported to me, I got an email from an international company asking for my thoughts and references on this person applying to them for the exact position that this person held in our company – which means that this person lied straight to our faces.
This true story is not uncommon. I have had tons of these and this post is about my musings about how we can curb this kind of culture in our organization.
I have had several ideas but one such idea stood out to me today which is about emailing everyone a certain email following a certain template – plus teaching people how to leave honorably and well during their first few weeks in working with us and their first few weeks as a regular team player in SEO Hacker.
In all fronts, I have to say that this is only an idea at this point and I'm writing it here to share it with you so that I could also know what you might think if you care to contribute to it.
So let me expound on this.
The email that the resigning employee should contain their letter to everyone in the team and this should of course be digitally signed with a corresponding wet-ink hard copy. The email should also contain easy-to-read bullet points such as:
1) Reason for Moving on
Why we want people who are leaving to specify this is because it makes them accountable for their words. We are only as good as the words we say. If someone tells the management a different reason and they go ahead and tell their peers another story, that person is without honor and a liar.
Sending an email about the reason they are moving on to each and every person in the company and specifying what they intend to do after they have moved on from SEO Hacker keeps them accountable to everyone and discourages them from lying outright.
2) Name of my replacement who I hired and trained and is approved by the management
Without a proper replacement who has been hired and trained and approved by the management, the person who is leaving will always leave in bad taste. This is because they have left the team hanging and left in their own selfish terms.
People who think that it's the management's job and duty to find and hire a replacement are self-serving individuals who do not care for the team. There are cultures where they would be a perfect fit, but they do not carry our core values at heart and will always be remembered as someone who left dishonorably here in SEO Hacker.
Only when there is a name here that states that they actually hired and trained a proper replacement of theirs before resigning will they be remembered in honor and held in high esteem.
3) Number of days I will be rendering until my last day
True Story: We had an HR supervisor who is in charge of making sure regularized people render the proper 60 days according to our handbook. Apparently this person thought that he/she was above the company rules and regulations and only rendered 30 days – damaging the capabilities of the company in his/her department altogether.
What that person did was dishonorable, disrespectful and selfish and this person will always be remembered as someone who left in bad taste in our organization no matter the contributions this person has done in the past.
If we are going to be held accountable with the number of days for rendering, then it discourages improper rendering unless they specifically want to burn bridges with the company and be negatively remembered.
For people who will not be sending this email, we should automatically assume as a culture that there was something wrong with the person's tenure and either he/she resigned because of a shameful act that all parties would rather not disclose or was fired outright.
We will be tagging this person as 'Dishonorably Discharged' at least in our internal records.
The world is a small place and the industry that we are in is even smaller. There is a very good chance that we will come across the people we have worked with in the past. It is always a good idea to leave in good terms – with respect and honor.