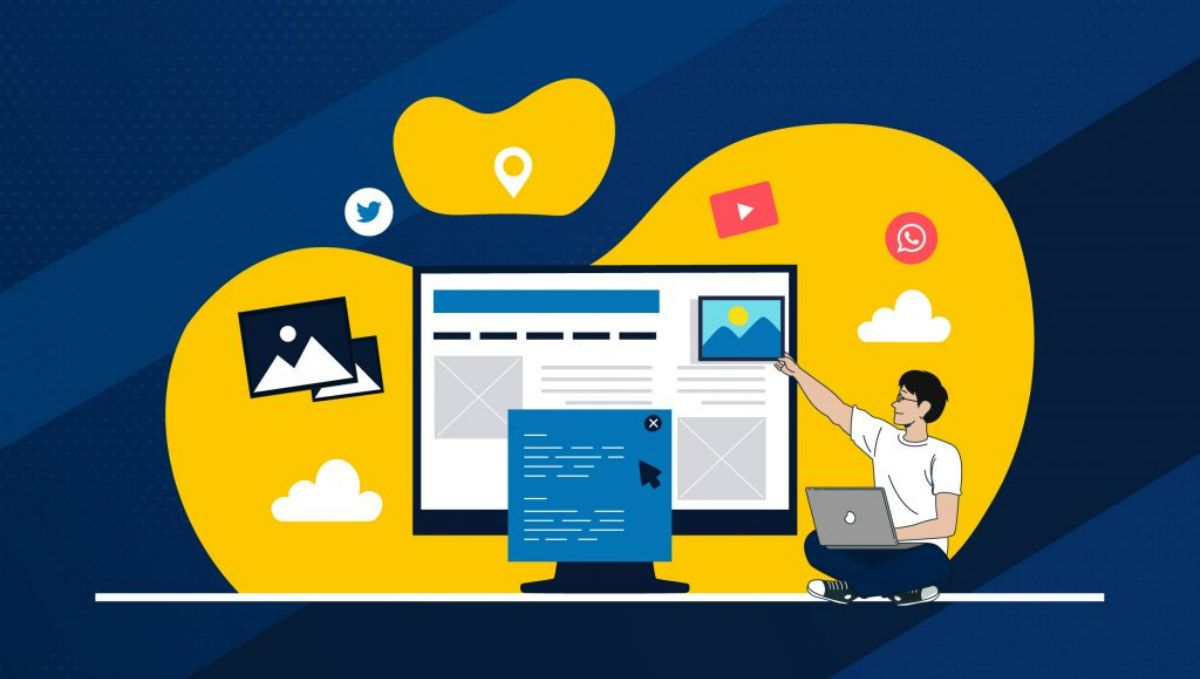 Today we are going to be talking about low-capital requirement businesses that you can start straight out of school. 
Now, I have to give you a heads-up because I'm in the digital marketing industry. I started my business with nothing but PHP 1,300. For readers of mine who speak in dollars, that's somewhere around $60.
That's all I used to start my business—and now it's a multi-million peso business with a worldwide reach. We've serviced companies from the UK, Singapore, China, India, Dubai, US. A lot of countries.
So some of the things that I'm going to be introducing to you today have to do with digital marketing, because, as you can see, I am very familiar with the industry. 
So the first business that you can actually start today, and one that would pay well and provide secure cash flow coming in is the writing or editing business.
A lot of people and companies need content today. So, you can list yourself as a writer or editor on Fiverr or Upwork, and look for projects or gigs there. Or, you can have your own website developed for you, and feature yourself as a writer and editor. You can then grow from that to eventually hire other freelancers, and even build a team.
So, you can be a content farm, where you can keep producing content for other companies and other websites out there that need a very steady stream of content churn. That is a really good business, especially when creating content for ranking in Google is a very, very big deal.
Another low-capital requirement business that you could start straight out of college is podcast editing. A lot of podcasts have cropped up during the pandemic, as, for some reason, many people have decided to take it up during this time. 
But podcast editing is important to a lot of podcasters, as many of them—like myself—want to focus on producing really good quality content. And for us, editing is not going to be our forte. It is something that we're going to be moderate at, at most. So, we outsource that to people who really know what they're doing. 
If you are into audio editing, or you're passionate about audio, then this business may be something that you might want to start.
Another one is vlogging. Today, the vlogging industry has grown, and a lot of people have entered the scene, but I would say that not a lot of them know what they're doing. Being a really good vlogger that has a good niche, and one that you're both focused on and knowledgeable about is going to be a very good business for you.
All you need to have is a camera, and some video editing skills, and that's it! You can upload the vlog on YouTube or Facebook, and start looking for sponsors, or people who might want to be in the show. 
If your subscriber count is growing, if your viewership is growing, then other companies or organizations might want to sponsor you—especially if their product or service is aligned with your channel's niche.
At the very beginning, vlogging may not be as lucrative as the other startup ideas that I'm mentioning here, but that's because it's something that you're going to build yourself. And when we're starting out, our branding is not that powerful—yet. Companies will not be very interested in who we are either because our following is still growing. 
So as you build your following, your subscriber, and your viewership count, your revenue also increases. This requires a lot of discipline, a lot of consistency, and a lot of know-how in whatever it is that you're going to be blogging about.
Next is going to be a suite of different digital marketing startup ideas. The most common of which is social media marketing. 
If you're someone who spends a lot of time on social media, knows the trends, and knows how to reach other people through your Facebook posts, Twitter posts, and Instagram posts, then maybe being a social media marketer is the thing for you.
Once you have a growing number of companies asking you to help them as a freelance social media marketer, maybe you want to make that more official, hire more people—maybe as a freelancer at first, but also hire them full-time as you go on. As the business grows, you'll soon build your own social media marketing company.
That is something that is in demand today. Most organizations have their own Facebook page, Instagram account, or LinkedIn page already, and they do need social media marketers to handle that for them.
Next is going to be SEO—my favorite. 
So: SEO Hacker. I used SEO to build the company up. We are now a 50 man team. But when I started at 22, I had no capital. 
Unofficially, I have been doing SEO since I was 21 years old. And as I learned the craft, I started hiring people, similar to what I shared with social media marketing.
I grew the company as a sole proprietor. Projects started coming in. A lot of companies were inquiring for me to do SEO for them—and I couldn't do it myself. So I started hiring freelancers. And then more projects came in, so I got my first office.
I made sure that I fully employed some people for stability and quality of work, and gradually, the company grew and grew and grew. And the rest, as they say, is history. And we are a multimillion-peso company today with a huge client portfolio to boot.
Next, we have web development and design. A lot of people do web development and design already, so the market is actually pretty saturated. But there's still wiggle room for you to come in, especially if that's your thing. 
You like programming websites. You like building them. You like designing them. You feel a lot of fulfillment when you actually produce a website that's easy to use both on desktop and mobile, and you feel good about it is your handiwork. If this sounds like you, then this is going to be the right business for you.
The good thing here is that a lot of companies are still trying to catch up and get a really good website. A lot more companies have pretty badly designed websites. And, you can come in and help them. That's why there is still a market for web designers and developers today.
Next would be online group buying. In Tagalog, we call this 'pabili'. With this, you can actually create a group. Or, if you have a scooter, motorcycle, or car, then you can go to groceries or stores yourself, and post in a Facebook group that you're going there. Then, a lot of people can ask you on your post to buy stuff for them, and you will deliver it to them for a certain fee. Of course, your fee has to be lower than the other grocery delivery providers out there.
We also have drop shipping. If you don't have the money to buy products to sell on eCommerce stores, because these products have a minimum order quantity or an MOQ—which could cost you millions of pesos—then you could do drop shipping.
If you're wondering "do we have a drop shipping company here in the Philippines?" The answer is yes, we do. You could check out Dropify, which is owned by a good friend of mine, Charles Sy. 
He has actually been in the Leadership Stack Podcast as a guest. You could search it on Google, Dropify Philippines, and you'd be able to find his website. Sign up there and you could start drop shipping!
When you sign up on Dropify, he will actually be the one buying the products for you, and all you need to do is sell them on Lazada, in Shopee, or on your own website. You'll get an affiliate cut whenever you sell anything. That's the beauty of drop shipping. You actually make money selling products online without you having to pony up the capital to buy those products yourself.
Next is VA—being a virtual assistant. A lot of people, executives, and even start-up business owners today need a virtual assistant. And these virtual assistants will be the ones to schedule meetings for them.
Scheduling meetings can take a long time, and could also take a lot of back and forth—especially if they're setting the meeting via email. It takes a long time, it takes forever. Many people don't have the time to do that, so they do need a VA for that.
And if you are willing to help someone else out as their VA, you're kind of like a glorified virtual secretary. That's really what it is. But a lot of individuals, especially abroad (like in the US or the UK) would pay really well for a really good VA who can help them out and support their work.
Next is packed food. If you love cooking, if you love making food that other people love to eat, then maybe you could get into the packed food industry. 
All you need to do is cook. Make sure that it's going to be shippable—it needs to be able to arrive in a fresh condition to whoever will order it.
Maybe you want to sell via Shopify, or maybe you want to sell on your own WooCommerce website. Anything will work so long as the food is good, you're able to deliver on time, and the food arrives still fresh.
A lot of people during the pandemic started the same kind of business as restaurants were closing down. And a lot of these businesses that were made at home actually thrived during this time.
Now we're down to our last two, one of which is voice acting. A lot of people do need voiceovers today, especially with all the videos coming out that are animated and without any actors. These videos need people who can actually fit the bill on the voice of their brand or on the voice of the product or service that they're offering to the market.
Now, companies are looking for different voices. Some of them are looking for more feminine voices. Some of them are looking for masculine voices. Some of them are looking for gruff voices. Some of them are looking for high-pitched voices. There's a lot of variety, and if you fit the bill of being a good voice actor, you could get a lot of gigs—and that could grow into a business as well.
If you want to own a voice acting company, that is certainly something you can do today, which ties us up to our last low-capital business that you could start straight out of college, which is video editing.
If you're someone who likes tinkering with applications like Adobe Premiere, Final Cut Pro, or DaVinci Resolve, this might be something you want to look into. A lot of people do need video editors today because—like written word content—video content is also flooding the market.
And if you do want to be found on YouTube or even on Google, you might want to have really good content on your website or on the YouTube platform itself. 
For that, you're going to need a really good video, which means you're going to need video editors. That is why video editing would be one of the low-capital requirement businesses that you can get into straight out of school.
Now all of these things are only as good as the work ethic and skill that you put into it. If you become better at what you do, just like how I honed my skill in SEO and improved my work ethic as an SEO specialist, and as a CEO and founder when I was starting up, then your business will grow and grow.
But if you throw in the towel, if somewhere along the way you lose your fuel, your passion for the craft, and for the industry, you're not going to be able to make it big and sustainable. It will end up as a really good side gig for you until you find what it is that you really want to do long-term.