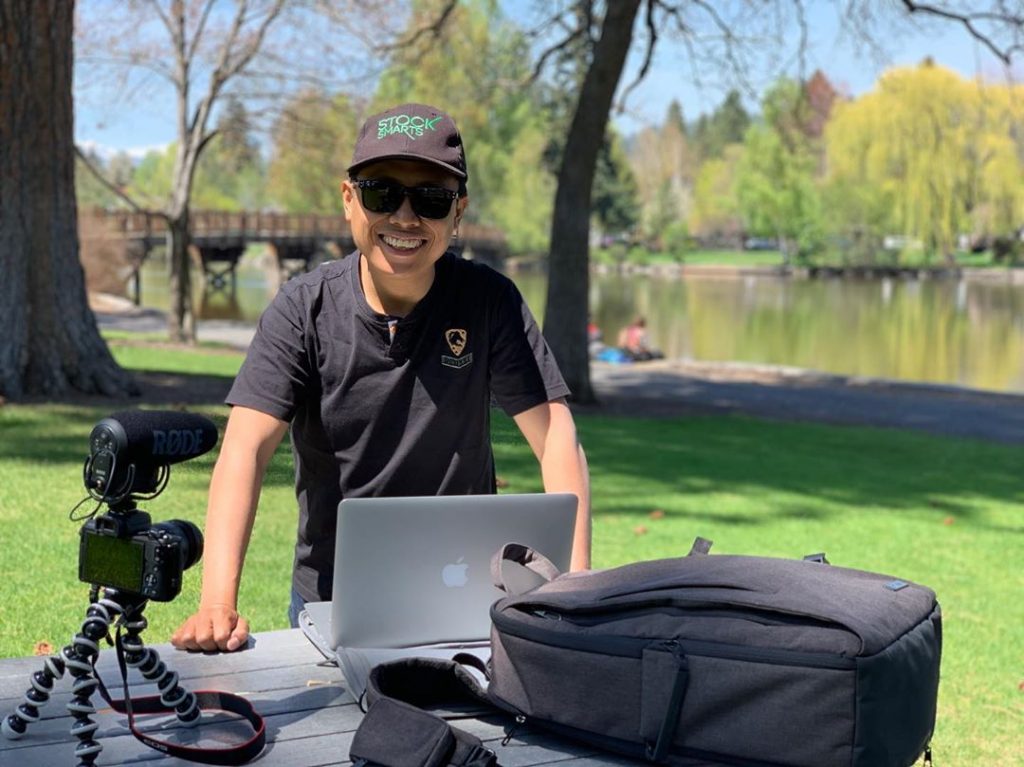 ---
Follow the Podcast on iTunes and Spotify

---
Excerpt
For someone like Marvin Germo, there is no such thing as an average workday, instead he decides what and when he wants to do things. We also discussed his views on outsourcing, leadership, and retirement! All this and more in this podcast!
Marvin Germo doesn't have what most people would call an average workday. For him, every day is different.
He likens his workday to the concept presented in the book 4-Hour Workweek by Tim Ferris. Knowing that everything can be outsourced, that living in an area where the cost of living is rather low, you can get to do a lot of things on a larger scale.
Again, Marvin highlights that he does this to enable himself to experience life on his terms.
Sometimes, he works until 2:00 in the morning, but there are also days wherein he won't do anything productive—and that's okay.
Working in the stock market takes a little less than 30 minutes, so that means Marvin can do a lot after it.
This freedom has led to Marvin living a rather healthy lifestyle. He still gets sick at times, but that only happens when he travels and he has to adjust to the time zones. There are also times where he feels under the weather, but nothing too serious.
Whenever Marvin feels sick, he just moves away from his desk and decides to rest. That's the freedom that he has with his career.
You can say that Marvin doesn't force himself to do anything. When he's excited to work, he will, but when he feels like lazing around, he would too.
The most notable time when he did force himself to work was when he was working on his book. It took him three months of his year.
One of the more tiring things for Marvin is the obligation to post a video every day. Creating content can get tiring especially since you have to think of new things every single day.
Of course, he still knows his priorities, so Marvin tends to skip a few days when he gets really busy.
Marvin particularly likes making videos because he has fun doing them.
With all that said, with his mostly outsourced team, Marvin still believes that leadership is significant overall.
Even though you're not directly interacting with your team, doesn't mean you won't have to be a leader for them.
Marvin also has this interesting mindset wherein earning money isn't based on how hard you work, rather on the value, you give.
He chooses to do the videos on his still, but when the time comes when it becomes tedious, Marvin is considering to outsource it as well.
The rise of automated processes also helped in making most of Marvin's tasks simpler to do.
When it comes to leadership, Marvin believes he learned most of his wisdom through experience. He also mentioned reading a lot of leadership books, particularly the ones by John Maxwell.
That said, he believes that leadership is about knowing yourself more. It's about knowing what your leadership style is and how you can incorporate it into your team.
For Marvin, the hardest part of a business is not your competitors, rather the people who are under you.
What's unique about him is that he is positively affected when he sees that the people around him are inspired by his actions.
Marvin also seeks advice from people who are mostly going through the same things he is. He doesn't have to be good at a lot of things, because he can always rely on others who are experts there for them. Instead, he focuses on being good at one thing.
Right now, Marvin considers himself to be semi-retired. He is now someone that doesn't need to work for a living.
However, he says that if you no longer have to work for a living, you will soon be working harder.
Sooner or later, you'll find something that you want to spend time on, you'll get better doing them, and then you'll make money through them.
Most people want to retire just because they don't like their job. But as Marvin says, after retiring, what will you do next?
Marvin Germo is a proud author of several books about the stock market. But interestingly enough, he didn't write because he wanted to. He wrote books so that he can satisfy the wants of people who live in other countries, or in other provinces in the Philippines that he can't do talks in.
He also treats his books as part of his legacy, as his contribution to Filipino culture that, years from now, will hopefully still be relevant.
On a side note, Marvin also thinks of his books as a means to change the minds of people, even those who just randomly pick up his book at the National Bookstore. It's a sort of intellectual asset that people can invest in for personal growth.