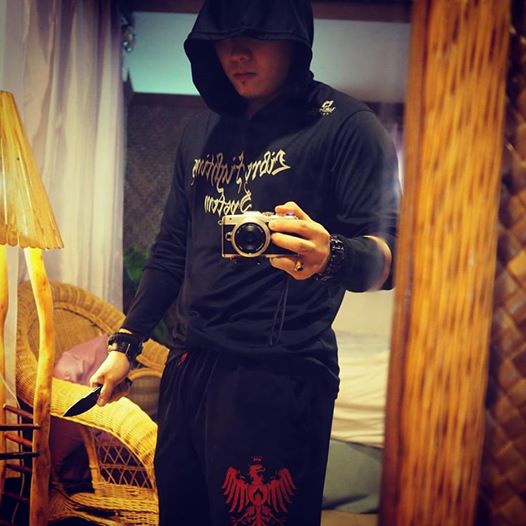 I've been learning and practicing knife fighting here in the Philippines for perhaps a little over 6 months now. I train every day – at least 30 minutes a day (I should be training at least an hour a day though). Through all the trainings, I've learned a lot more than just moves and technique and I'd like to put it into words here.
There is a Basic Form of Discipline
Knife fighting as a martial art (and perhaps all other forms of martial arts) require an extensive form of discipline. I have read books like Blink, Outliers and Grit and I have come to the utter realization that doing meaningful things over and over again is the only real way to become an expert and a master in it.
Take note that I mentioned the word 'meaningful'. Because without meaning, extensive, repetitive practice becomes a chore. With meaning, it is easy to perform deliberate practice. Improving in such a way that you are better than yesterday.
This repetition enhances the unconscious. And when the unconscious is an expert, that is where the leap of mastery has been achieved.
This discipline also requires a person to stick with the specific school of martial art. As human beings, we are addicted to novelty – often this means a new thing or experience. And that is why we see so many people today hopping from job to job in search of new experiences, friends, knowledge, etc.
But to be truly an expert, requires you to deny the desire for novelty. Instead, you have to pursue novelty in the details. My Guro (teacher) can instantaneously spot the nuances in my technique because he has been practicing Libre's Knife Fighting System for a very long time now. I, on the other hand, need to take some time to sift through the details whenever I unconsciously realize another student making a mistake.
There is a Realistic Awakening
I've always been in a bubble of safety. Yes I would hear the news about someone getting stabbed or shot or mugged or raped – and that's horrible. But I have never been any closer to any of those incidents. I have never met or talked with someone who has actually stabbed or cut or killed people.
Treading knee-deep into the world of knife fighting, I have now been able to meet some people who have stabbed and killed someone. Although I have not been able to talk with them as thoroughly as I would like to (though I do plan to get there), I have come to the realization that it is a very possible scenario to be in a critical situation where you have to face the music and act upon your life.
As a born-again Christian, I do hope that I never come into a life-threatening situation for me or my family. I abhor the idea of killing someone(s). However the Libre Knife Fighting System is extremely lethal – there is almost no way that an opponent will survive after coming into combat with a Libre Knife Fighter who is an expert in the system.
Plus, having a violent past during my childhood years, I do know that it is extremely easy for me to just go ahead and simply stab someone and walk away from it.
There is a Spiritual Connection
I'm not implying that there's anything religious or directly spiritual about knife fighting. However because of the focus and will required to learn Knife fighting and the discipline to practice and deepen that knowledge and skill, I am able to liken the experience to my faith in the Lord.
Like the daily practice I do to strengthen my muscle memory, deepen my unconscious and sharpen my skill in knife fighting, so is constant, daily reading of the Bible, meditation and prayer the only way to deepen my relationship with the Lord. This principle is extremely simple to behold. However, countless numbers of individuals miss out on this.
It would be genuinely interesting to know if people who are disciplined in their martial arts are also as disciplined with their faith.
It Affects my Attitude Towards my Work
Being the founder and co-founder of 4 companies, I'm doing a lot of things everyday. I rarely have vacations. Evidently I love what I do.
Getting into Knife Fighting has helped me see work in a different perspective. The discipline and deliberate practice behind my training has helped me appreciate the things I need to learn in my work more. I practice SEO in the Philippines and SEO entails a lot of reading and experimentation.
I've realized these overlaps of martial arts, work, and faith and it has been nothing short of a wonder to me. I realize that all these things help strengthen each other in my personal growth in life.
I have never expected martial arts to be a pillar of my life. Even if it's still young and it may be too early for me to conclude anything about it, I am quite certain that it will, through time, get there.