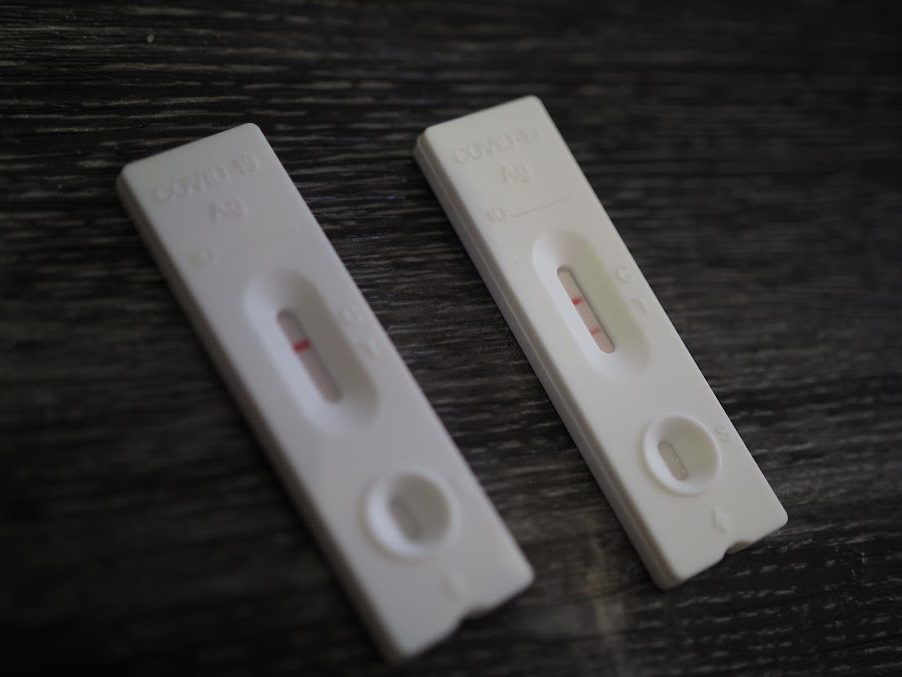 Author's Note: This is more like a personal journal entry 🙂
It started with one of our helpers sending money back home. She went out and when she came back, we didn't know that she had the virus already. It spread to another helper then to another and then it spread to my kids and my wife.
It has been 10 days since the virus entered our home – before I became infected myself.
The first 4 days were the worst. I was the only adult without Covid and without symptoms in our house. All the helpers were quarantined in another house I'm renting. My wife and firstborn were really sick and experienced vomiting.
I haven't done house chores for a long time but those 4 days – I found myself suddenly doing everything. And I was tired out of my body burning approximately 600 calories everyday.
There was one time when I was washing the dishes that I felt like I might faint due to fatigue. I guess that's because we just came from a week of prayer and fasting and my body was trying to battle the virus trying to infect my system – plus all the physical work I had to do to serve my family.
During that time, I put my faith in God and asked Him to sustain me so that I can make it through the day and be able to serve my family well until they get better – or until we have our helpers back home. Perhaps as His Spirit went into Samson and gave the judge supernatural strength, He could give me a small portion of that to get by.
And I did get by that day. I was able to finish everything – including making sure the kitchen was clean and the garbage was out before I went to bed.
All that time I was also praying for the Lord to keep me from getting the virus. As He was able to split light and dark during the plague of darkness in the book of Exodus, I know that He will be able to keep me from getting the virus as well.
For 10 days since the virus entered our home and I'm personally exposed to all my family members having the virus, I did not get infected.
Only when our helpers were all back and my family was on its wonderful way to recovery – did I finally get infected. And it was mostly because I can't help but kiss our baby girl multiple times a day.
I saw how God, in spite of us having the virus at home, helped us to get through it in the best possible way. We had the symptoms for only a short time. I had the symptoms only 3 days and it was virtually gone the 4th day. Granted, I am not pushing my physical self yet as I'm careful for the virus to not be able to take better ground in taking my body down.
During the time that we were in the worst effects of the virus, I realized a ton of things. One of which is how we neglect the little things in life – such as being healthy and having helpers around to keep the house clean and help us dedicate more time for family and work.
It's on the most difficult situations that we appreciate what's "normal" in our daily lives.
The world has gone to a halt this January. We started the new year hopeful – then it froze. Almost all businesses are recovering from their people getting hit with the virus. This new year has not seen a lot of action yet. But I hope that we will be able to move better and faster as the year progresses.